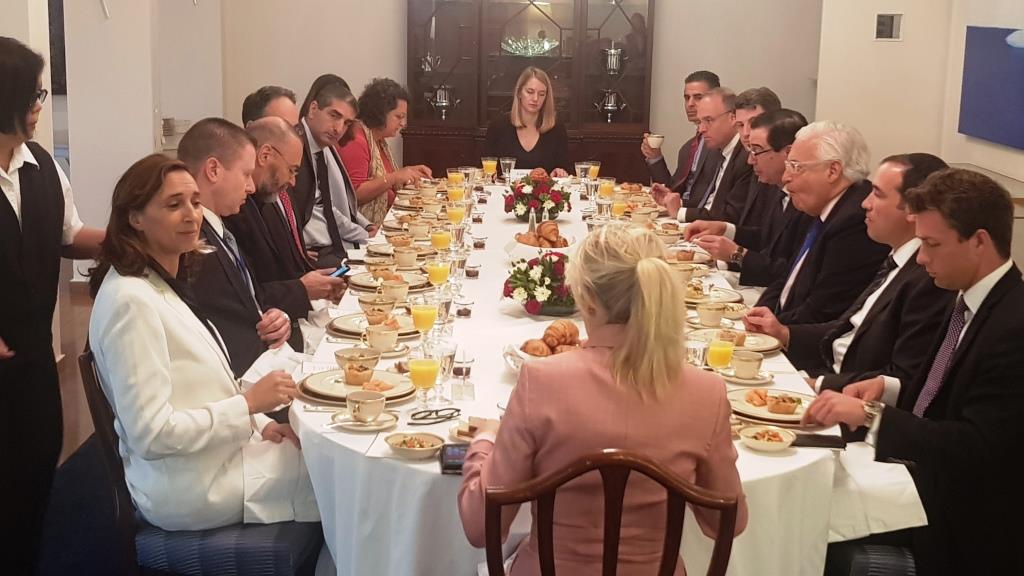 Chamber Pharma Committee Chair Raphy Blum, CEO of AbbVie Israel, together with Mati Gill, Director of International Government Relations for Teva and Oded Rose, Chamber CEO represented the Chamber's collaborative approach and the Committee's work in the past year in advancing regulatory reforms in the healthcare industry, to U.S. Secretary of Treasury Steven Mnuchin at a private breakfast round-table discussion held at Ambassador to Israel David M. Friedman's residence.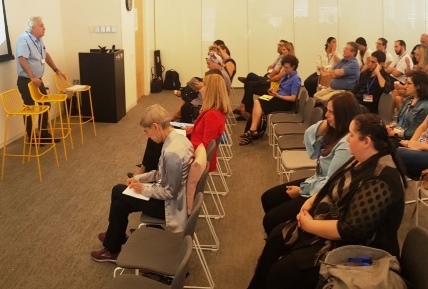 U.S. Visa Requirements for Work and Travel
Updates You Need to Know
Have you been thinking about travelling or relocating to the United States but are unsure how recent policy changes might affect the process? This was the focus of an informative seminar held on November 14, 2019 at the new Amazon offices, which in addition to the Israel-America Chamber of Commerce included representatives from the US Embassy, Tel Aviv Branch, SelectUSA, and the law offices of Kan-Tor & Acco.
The impressive panel of immigration experts shed light on the many recent changes that have taken place or are set to take place under the current US administration. Cindy Azoulay, Esq. Partner of the US Department at Kan-Tor & Acco addressed recent modifications to employment-based visa requirements and processes. These changes include increased site visits and compliance reviews, focus on the qualifications of the employee and emphasis upon the availability of US workers. There is a increase in requests for evidence and denials, even in cases which were previously approved.
Susan Hettleman, Acting Commercial Counselor, U.S. Commercial Service/SelectUSA, U.S. Embassy Israel introduced a variety of U.S. government programs and services designed to help foreign businesses succeed in the United States. With a particular focus on small and medium-sized businesses, their work aims to attract and retain financial and human-capital investments in the American economy. SelectUSA offers numerous services to Israeli Companies including information and strategic counseling, on the ground connections with US cities and states, and an invitation to their annual Investment Summit held in Washington, DC.
A particularly valuable presentation was spear-headed by the Consul/First Secretary of the US Embassy, Michelle Biskup. The recently approved E-2 visa for Treaty-Trader investors and certain employees allows visa-holders to stay up to two years per issuance with an unlimited allowance of extension requests. She emphasized there is a preferred application process provided in detail on the Embassy website. The Embassy reviews files in the order in which they are received, and the turnaround time, which has been increasing, is due to the volume of pending applications.
Attorney Nashwa Azzam, an Associate with Kan-Tor & Acco, discussed limitations on B visa travel. There is an increased trend of limiting or denying entry to individuals entering the US on a regular basis on a B-1 (business visitor) visa. It is important to note that there is no guarantee of entry to the US, and officers at the port of entry have increased their examinations which can extend to review of social media, emails and messaging in determining the purpose of travel.
Those who have already experienced issues upon entry and/or received a visa denial are afforded limited options. Licensed in both California and Israel, Shira Klein, Esq. offered insight on potential solutions. Depending on the unique facts surround the denial and in cooperation with an immigration attorney, visa applicants can request details through the Freedom of Information Act and from there determine the best course of action.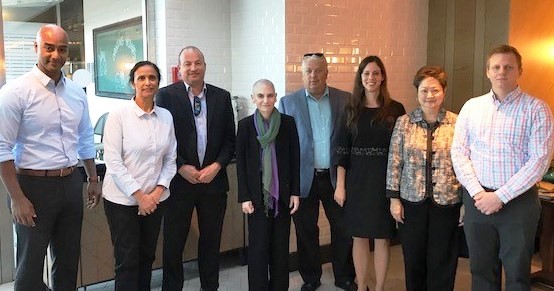 Chamber hosted a senior delegation headed by Ambassador Tina S. Kaidanow, Senior Advisor, International Cooperation for in the Office of the Under Secretary of Defense for Acquisition and Sustainment (OUSD(A&S)). Ambassador Kaidanow focuses on the development and implementation of international cooperative programs and defense exportability efforts to foster cooperation with U.S. allies on research, development, production and support of weapons systems and related equipment. Ambassador Kaidanow prepares U.S. military forces for coalition operations by facilitating the provision of interoperable defense systems to global partners in support of national security interests. She directs and monitors implementation of defense policies on international security cooperation within the Department of Defense, in close coordination with U.S. government agencies, foreign governments, and U.S. and foreign industry.
The round table included U.S. defense companies based in Israel and discussed Israeli and U.S. defense technologies and requirements.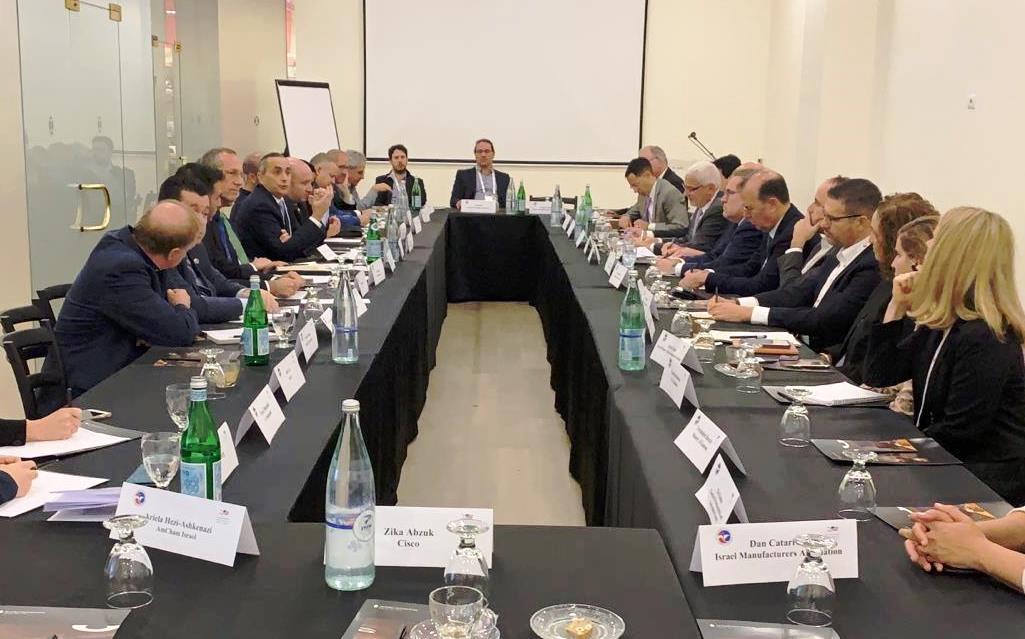 Round Table with Head of Environmental Protection Agency (EPA)
The Chamber in partnership with the U.S. Chamber of Commerce hosted a round table with EPA Administrator Andrew Wheeler who visited Israel this week with EPA officials to further the agency's relationship with Israel. The round table included Dr. Ami Appelbaum, IIA Chair, Galit Cohen, Senior Deputy Director General for Policy, Planning, and Strategy, Israel Ministry of Environmental Protection, and officals from the U.S. Embassy, Foreign Ministry, Ministry of Finance, and senior executives from Chamber member companies such as Dow, Teva, IAI, Strauss, Netafim, ICL, Cisco, and the BIRD Foundation and others.
Mr. Wheeler and Dr. Appelbaum announced a cooperation between both governments on Circular Economy. The Chamber announced the formation of a work-group in partnership with the U.S. Chamber, that will work with the relevant goverment agencies to promote the introduction of new technologies underlying circular economy and resource efficiency.