New Yorks states visit Tel Aviv
03-26-2019

5:00 pm
E2 Inauguration Seminar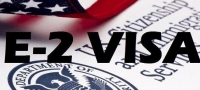 Amcham Israel in partnership with the U.S. Commercial Service and the U.S. Embassy invite you to the E2 Visa Inauguration ceremony and seminar event that will provide all required information about the new Visa and how to apply for it.

Israel-America Business Summit

What are the opportunities and challenges that U.S. - Israel trade and business relations face under the current U.S. Administration? How should we capitalize on these opportunities? U.S. and Israeli government officials and leading business executives will meet to discuss the current Israeli-American business relationships. 

2019 SELECTUSA INVESTMENT SUMMIT
The United States welcomes companies of all sizes, from established multinationals to high-growth startups. The SelectUSA Investment Summit brings the diversity of the United States together under one roof – enabling any business to find the people, resources, and market it needs to be successful.
SelectUSA Tech Investment Summit
06-10-2019

12:00 pm

-

2:00 pm

INNOSTART FORUM 2019: THE ISRAELI EXPERIENCE (PART 1)
06-20-2019

8:30 am

-

6:00 pm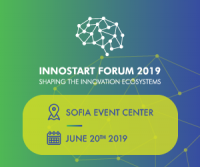 INNOSTART Forum is organized by the American Chamber of Commerce in Bulgaria and Israel – American Chamber of Commerce and with the support of the Embassy of the United States and the Embassy of Israel in Sofia.
The one-day forum will gather high-level government officials and international businesses from Israel, USA and the region to explore best practices for building of a sustainable start-up ecosystem and innovation community. Venture and corporate representatives, investors, entrepreneurs, select startups, universities and governments will share thought-leadership to thrive on the global stage.
Round Table with Representatives of Texas Economic Development
12-12-2019

9:30 am
What the U.S. CARES Act Means for Israeli Businesses Operating in the U.S.
04-06-2020

5:00 pm
Webinar
Webinar on:
What the U.S. CARES Act Means for
Israeli Businesses Operating in the U.S.
with
Dennis Vacco
Leads the Government Investigations &
Enforcement Actions practice group
Lippes Mathias Wexler Friedman LLP Partners
Former New York State Attorney General
&
Michael G. Rossetti
Partner-in-Charge of Lippes Mathias' Washington, D.C. Office
Lippes Mathias Wexler Friedman LLP Partners
Former Counselor to the Secretary of
the Department of the Interior
on
Available Federal Loan Programs, Tax Relief and more
Register in advance for this meeting
Israel's economic outlook
04-07-2020

4:30 pm
Webinar
The U.S. Chamber of Commerce's U.S.-Israel Business Initiative, Federation of Israeli Chambers of Commerce, and Israel-America Chamber of Commerce
Invite you to a webinar on Israel's economic outlook with

Leonardo Leiderman Chief Economic Advisor, Bank Hapoalim Professor of Economics, Tel Aviv University

Tuesday, April 7, 2020 9:30 - 10:00 a.m. EST/ 4:30 - 5:00 p.m. (Israel)