News 2017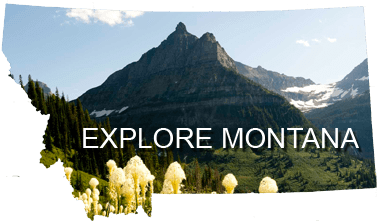 The Chamber in collaboration with the Ministry of Economy's representative on the West Coast, Mr. Gili Ovadia, and the Montana World Trade Center, organized a business delegation of five Montana based companies from several sectors and set over 30 one-on-one B2B meetings.
Both American and Israeli companies commented on the quality of the meetings and the many new business opportunities that emerged.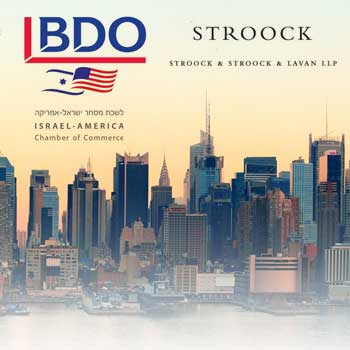 The Israel-America Chamber of Commerce in parternership with BDO invite you to participate in a hands-on seminar on How to do business with the U.S. Government - Federal Contracts and Grants for Israeli companies. For more details see invitation. RSVP required.
WORKING WITH THE U.S GOVERNMENT
Federal Contracts & Grants for Israeli Companies
Monday Nov 6th, 2017, 8:30-14:00
The event will be at "Camilo", 34th Dr. George Wise St. Tel Aviv
BDO's US-Israel Desk presents how to engage and win US Federal Contracts & Grants. Initiating business with the US government is a great opportunity and we are proud to engage this to you with the assistance of BDO's Global team.
Professional Agenda in the event:
Products/technology within the interest of the US Government
How to apply for and win a U.S. Government contract or grant
Benefits and Risks of a U.S. Government contract
Financial and Tax aspects, processes and regulations while working with the US Government
US-Israel Defense MOU and the Government point of view
This event is addressed to positions of CEO, Business Development, CFO, Legal Counsel and other high officials within the following areas:
Defense & Aerospace
Information Technology & Cyber Security
Life Sciences / BioTech & PharmaTech
Medical Devices
Key Speakers:
Greg Briscoe, Senior Commercial Officer, American Embassy Tel Aviv
Eric Jia-Sobota, National Leader, Industry Specialty Services, BDO USA
Chris Griner, National Security and Government Relations, Stroock, Stroock and Lavan
Andrew Stiles, Southeast Practice Lead, Industry Specialty Services, BDO USA
Christopher j. Doyle, Corporate, Capital Markets and M&A, Stroock, Stroock and Lavan
** One-On-One meetings with our Global Team of Experts can be coordinated directly at: This email address is being protected from spambots. You need JavaScript enabled to view it.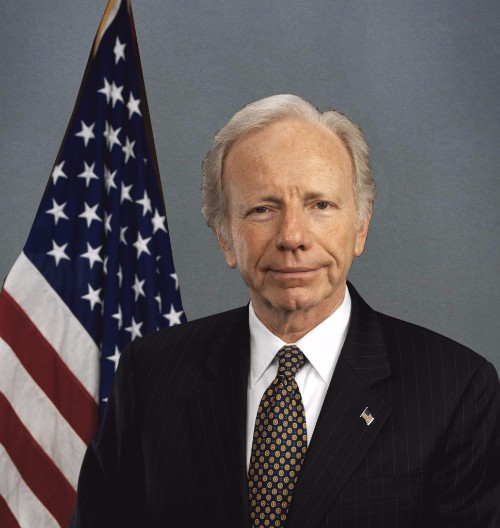 Chamber Board members hosted former U.S. Senator Joe Lieberman for an intimate breakfast meeting and discussion of current political affairs in Washington. 
Senator Lieberman, now senior counsel at Chamber member Kasowitz Benson Torres LLP delighted the Chamber executives with anecdotes and a fresh perspective on the Trump administration and current bi-lateral relations.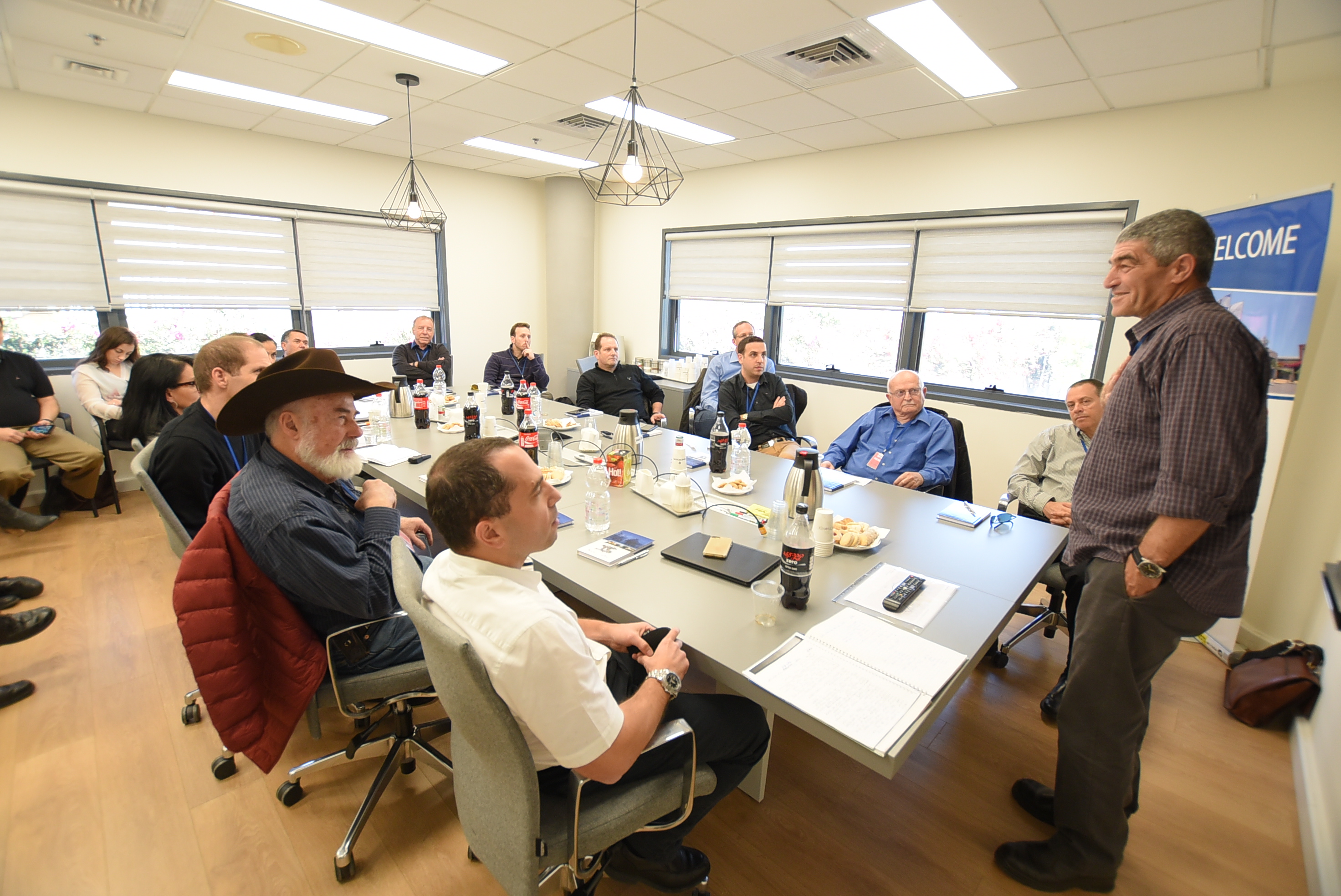 Chamber Board and Priority (Gold, Platinum, Diamond) members visited Spectrnix/Emerson plant in the southern city of Sderot.  Spectronix/Emerson is a receipient of the 2017 Chamber Excellence Award for the purchase of Spectronix by U.S. giant Emerson and turning the 40 year-old Israeli company to a global leader in fire and gas leak detection equipment.  The visitors toured the plant, received an overview from Spectronix' General Manager Tal Laufer and an first-hand account by (Ret.) General Tal Russo, former head of the Southern Command, of the current status of the security and regional situation vis-a-vis the Hamas controled Gaza strip and southern border with Egypt's Sinai peninsula. The visitors also visited the Gaza border and met with the head of the local Regional Authority Sha'ar Hanegev, Alon Shuster who gave a glimpse of the day-to-day living along the Gaza border. This visit begins a new activity of the Chamber to introduce Chamber members to unique and interesting aspects of the Chamber and the Israeli business sector. Stay tuned.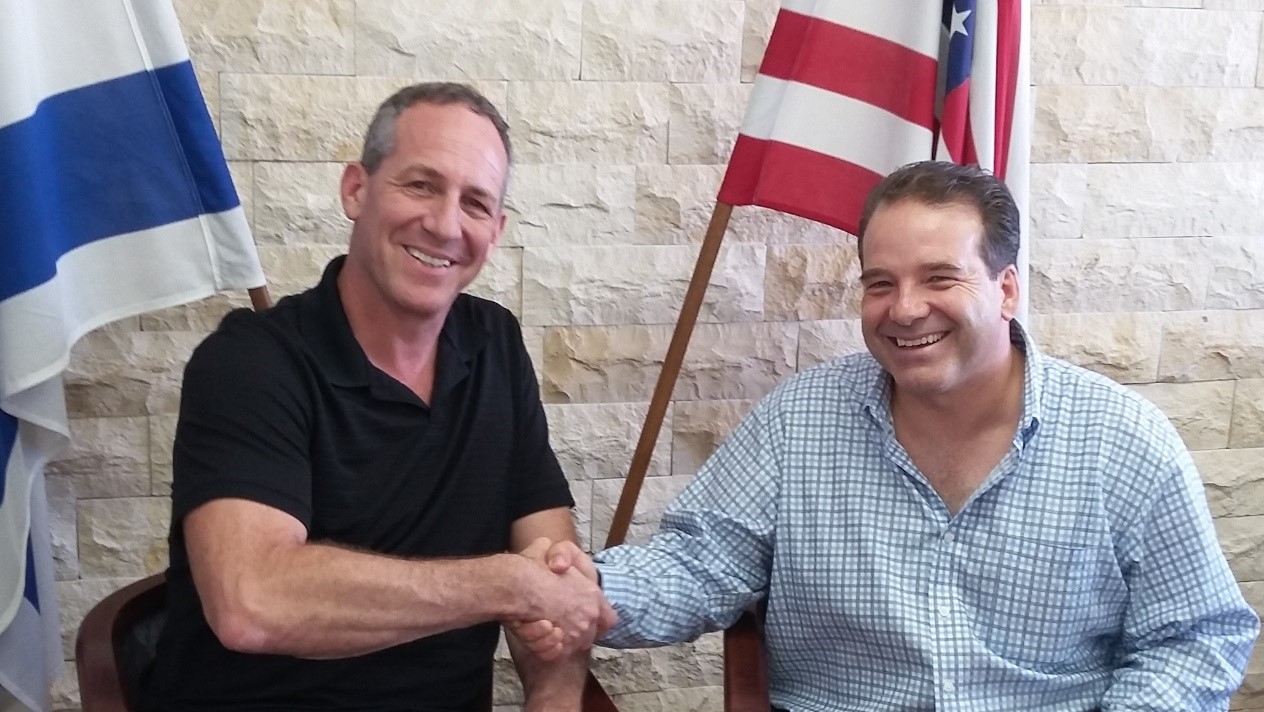 Cali Baja Bi-National Mega Region is a consortium of Economic Development Organizations from Southern California in the United States and the State of Baja California in Mexico, comprised by the Counties of San Diego and Imperial and the Municipalities of Ensenada, Mexicali, Tecate, Tijuana and Rosarito.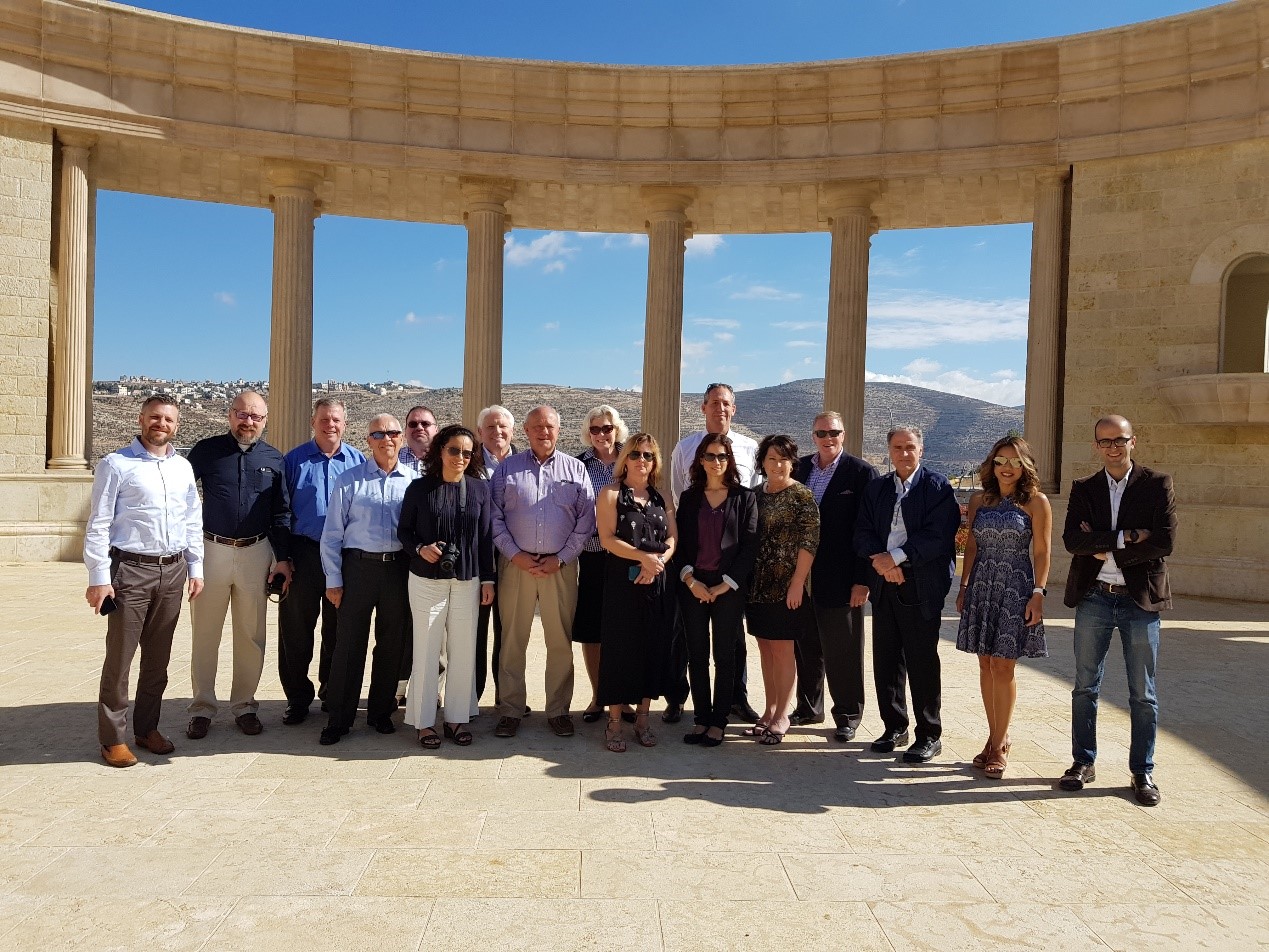 In association with the US Chamber of Commerce, the Chamber hosted a delegation of 15 representatives of U.S. state and regional chambers of commerce, part of the US' Federation of Chambers of Commerce.  In the 4.5 day visit the delegation was exposed to the business and economic environment of the Start-up nation through meeting business leaders and organizations, as well as to historical and cultural sites such as Jerusalem's old city, Yad Vashem, and Nazareth.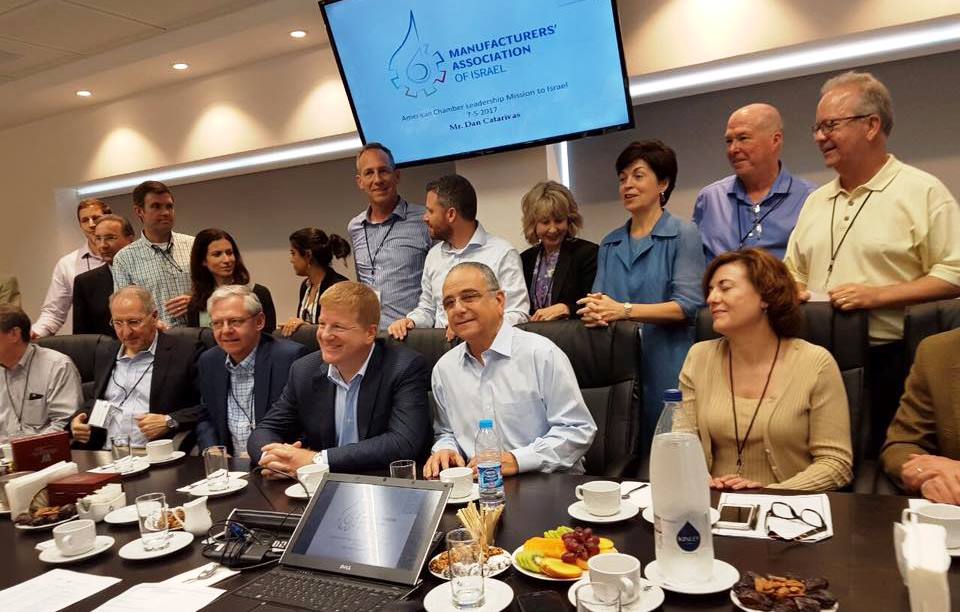 The Chamber, in partnership with the U.S. Chamber of Commerce, organized and hosted a delegation of presidents and CEOs of state and metro chambers of commerce from 17 U.S. states on a visit to familiarize them with the potential of Israel as a business partner for their communities.
For all but two delegates this was their first visit to Israel. Meetings and visits included meeting with the Minister of Economy, a tour of Teva production facility in Har Hotzvim, a visit to Yad Vashem and the Israel Museum, as well as meetings with high-tech incubators, members of Kneset and the Weizmann Institute.
The delegates returned with very strong impressions and have already began follow-up activities in their various communities.
The Chamber is already planning the next two delegations in late 2017 and early 2018.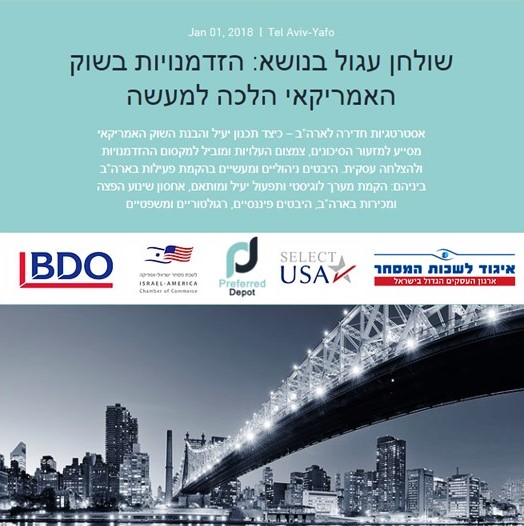 U.S. penetration strategies - How effective planning and understanding of the U.S. market helps minimize risks, reduces costs and leads to maximizing opportunities and business success.   Management and practical aspects of setting up operations in the U.S., including: Financial, regulatory and legal aspects will all be covered. Program is in partnership with the Federation of Israeli Chambers of Commerce, Preferred Depot and BDO.  For details and registration Click here.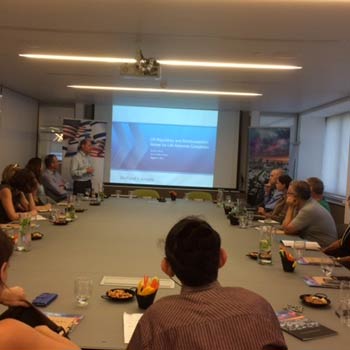 The well-attended seminar was held at Chamber member offices Fischer Behar Chen Well Orion & Co  and led by Chamber member Holland & Knight's partners Mike Werner and Meital Stavinsky.
For the presentation click here.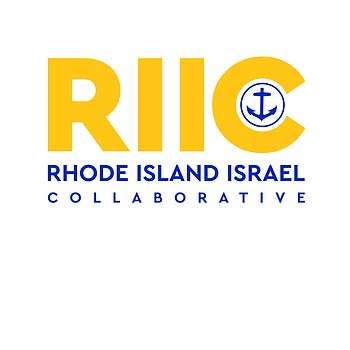 New sister chamber formed in Rhode Island to promote business relations between Israel and the State of Rhode Island. "Together we have achieved significant results, but I believe the time has come to formalize these activities so that we can take our impact to the next level and maximize the benefits for both Rhode Island and Israel" said Avi Nevel, CEO & President of the RIIC and CEO of Nevel International.
For more information please visit:  https://www.theriic.org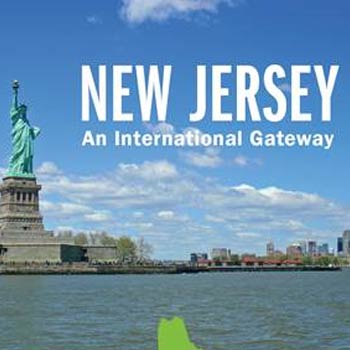 The Chamber in partnership with the U.S. Commercial Service, SelectUSA, hosted an exclusive and intimate round-table meeting with Mr. Neal Freyman of "Choose NJ".
Neal talked about the Israel-NJ strong business connection and why NJ can be a prime location for companies looking to establish a business in the U.S.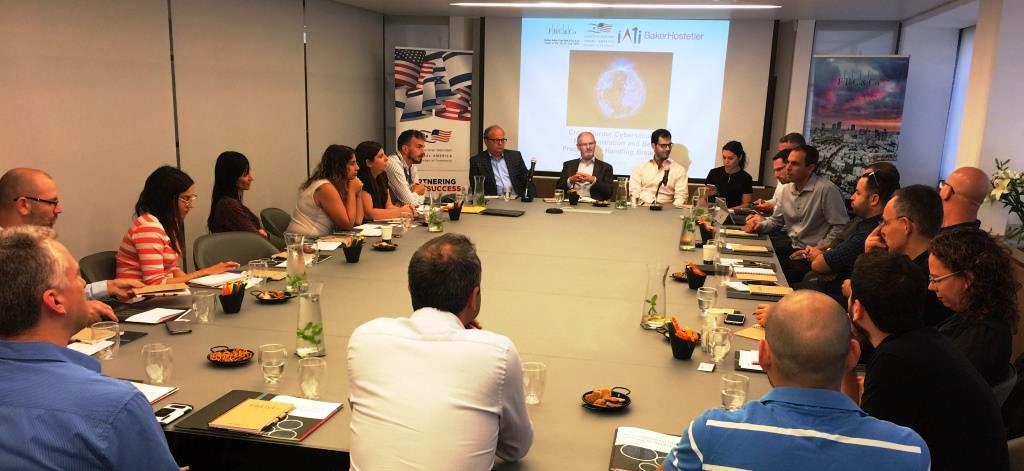 Chamber members enjoyed a Cybersecurity seminar held together with Chamber member Fisher Bachar Chen Well Orion & Co. Law-firm regarding Cybersecurity challenges and the legal environment surrounding this subject.
Subcategories